Our team provide professional hypnotherapy services within our clinic in Newcastle Upon Tyne
Hypnotherapy can be used for everything from weight loss, to pain management, to PTSD. The idea behind hypnotherapy is based on the conscious mind and the unconscious mind.
It is normal for couples to experience relationship issues now and then. Hypnotherapy can really help couples that need help in their relationship but struggle to talk about it.
If you suffer from a form of Post-Traumatic Stress Disorder (PTSD), or have a family member that does, hypnotherapy could really help you.
We are Hypnotherapy Newcastle
Licensed Therapists
We are a select team of licensed therapists all working in the North East of England. We pride ourselves in providing a professional and confidential service. We strive to do our best to accommodate all clients, if a face to face consultation isn't possible we are also able to do Skype consultations. We always try our best to make you feel and ease so we can help you move forward in life.
Our Expertise
To Fill
Our Approach & Values
Patients always come first. We use the path of least resistance to help alleviate your issues and concerns, allowing you to free your mind and become a better more resourceful person. Our experienced team of therapists will work with you for as long as you require so that you get the best results possible.
Hypnosis is an altered state of consciousness characterised by a regression in the service of the ego along with increased access to the unconscious. This makes it possible to achieve lasting therapeutic results faster in hypnosis than in the waking state.
Our Testimonials
What others say about us and our service.
We contacted Hypnotherapy Newcastle as we were going through a rough time in our relationship. They were fantastic, they helped us find the best therapist for us and now our relationship couldn't be in a better place.
Jessica & Ron
Couples therapy
Hypnotherapy Newcastle couldn't have been more helpful. I didn't think I could be helped but my therapist went above and beyond to help me and now I am able to leave the house without being worried about what is going to happen.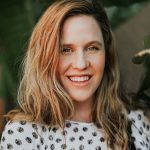 Jane
Mother of three
The service that they provide is second to none and they really helped me over come my issues.
I would highly recommend you use them and see how they can help you.
Michael S
Director
Contact Us
Ask a question or book an appointment below.